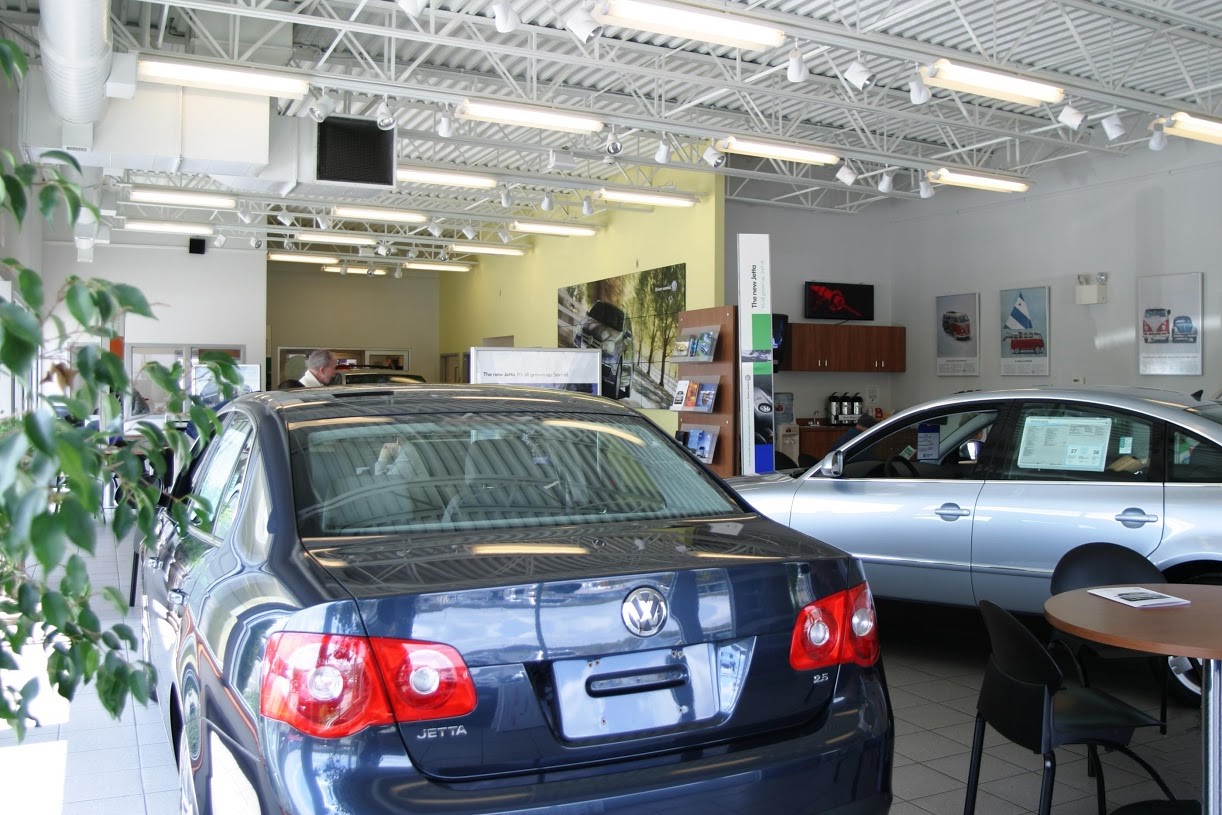 Have you purchased a new car recently or taken your car into the dealership for some maintenance and noticed your automotive dealership is undergoing renovation, upgrades or a reorganization?  The Sendell Subaru Showroom in Greensburg is among the latest to upgrade their showroom and have contracted with CAVCON to convert their Buick dealership to a Sendell Subaru showroom.
Dealerships are not only being pushed by the auto manufacturers but also by their consumers to provide a stellar customer buying and service experience.   Just as curb appeal helps sell homes, it also is key to luring in buyers.  If a dealership is old and run down, customers may think they haven't upgraded their computer systems and maintenance departments to better service new vehicles.  After all, consumers have a choice where they spend their money.
Individual auto manufacturers have always looked for new ways to set their brand apart, as well as, strategies to attract buyers into their dealerships.  In the last five years they have found that if the dealerships update their facility with sleek, state-of-the-art design, equipment and amenities the dealership is more likely to attract buyers.  The manufacturers have also pushed dealers to upgrade their facilities thus, creating a unified look to promote the manufacturer's brand.
Even when the economy was at a low point in 2008 many dealerships found themselves investing millions into renovations.  Why you may ask?  Well the answer is simple.  Even at a time when less cars are being sold, dealerships want to show customers they are investing in the future and preparing to be the dealership of choice for years to come.   They want their lots to be appealing to the eye and comfortable for the customers while waiting on vehicle maintenance or especially when closing a deal on a new set of wheels.
Peer pressure to conform as one dealership makes updates to their facility, also puts pressure on other dealerships and business around the area to spruce up and upgrade their facilities.
Sendell Subaru is among a list of dealerships CAVCON has renovated for Sendell Motors.  CAVCON has designed and built VW, Honda, Mitsubishi and Buick dealerships for Sendell Motors as well.   We work hand-in-hand with both the dealership and the auto manufacturer to ensure construction adherence to corporate specifications, as well as local dealer owner's specifications.   Because of CAVCON's partnership with dealers and auto manufacturers, the consumer benefits.   Their car buying experience and all the amenities at the dealership will be the best and most technologic ally advanced.
About CAVCON:  CAVCON brings together three generations of Building Owners/Managers and General Contractors with Design/Build expertise focusing on Medical, Commercial, Retail, Manufacturing and Light Industrial projects.  As a full-service merit shop general construction company CAVCON provides design-build services incorporating value engineering, collaborative modeling and turn-key general construction services to deliver the best outcomes for our clients.