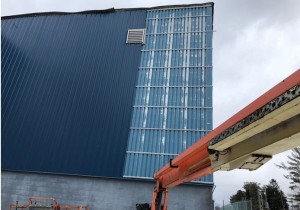 Over time metal buildings begin to show their age. The elements of Mother Nature begin to take hold, colors fade and rust starts to show. As the real estate investment begins to deteriorate, what could that mean for the business owner? Regardless of the type of business you operate, image is important. If the first thing potential customers see is a worn-out building, the perception could be that a company may not be current with the times.
If buildings are empty and on the commercial market, with a little investment, business developers have the opportunity to command a higher rent because they are presenting a nice-looking exterior.
How many times do you hear that we can't find good employees and we're short staffed. Employers are looking for ways to boost morale and take care of the staff they have. Do you think an employee's perception of their workplace may begin before they enter the door? If the building appears to be run down and owners don't seem to take notice, it could set the tone for the employee's production.
So it comes down to this. Do you have the exterior building sandblasted and painted or do you reside the exterior?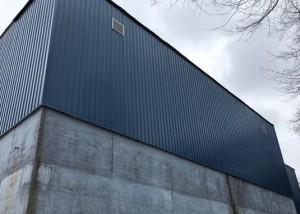 The Indiana County Office of Planning and Redevelopment in Indiana County went out to bid to have the exterior of the building sandblasted and painted. The bid came in at over $400,000 with a one-year manufacturer's warranty.
In talking with the Indiana County Office of Planning and Redevelopment office, CAVCON discussed residing the building versus having it painted. Our bid to reside the building came in under $200,000 with a 25-30 year parts and finish warranty. We're currently finishing up this job. The benefit to the customer is that there is no disruption to day to day operations.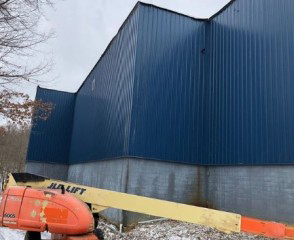 Less money, new product, better warranty and no operational disruptions. Does your metal building look tired? Spring is coming, real estate is moving and manufacturing is booming. An investment in your real estate will help it hold its value. Let CAVCON help you give your tired building a facelift. Contact Ray Duffy at 724-237-7037 or [email protected] to learn more.
About CAVCON: CAVCON brings together three generations of Building Owners/Managers and General Contractors with Design/Build expertise focusing on Medical, Commercial, Retail, Manufacturing and Light Industrial projects. As a full-service merit shop general construction company CAVCON provides design-build services incorporating value engineering, collaborative modeling and turn-key general construction services to deliver the best outcomes for our clients.