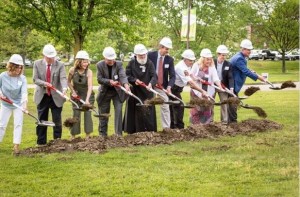 For years, CAVCON has been involved with Adelphoi in providing construction services for a variety of projects. On May 17, 2018, CAVCON and Adelphoi broke ground on a 3.5 million dollar project that included construction of both a Welcome Center and Youth and Family Center. CAVCON will serve as the Construction Manager of the project.
The Welcome Center will be situated at the gateway to campus, the center will be provide a structured spot for providing admissions for youth entering residential care or returning to campus from a home visit. This building will allow Adelphoi staff to be on-hand to provide a smooth transition for youth who are often frightened or uneasy about entering placement.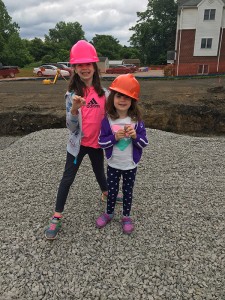 Family involvement is key to a youth's success during and after treatment. Visits from families currently take place inside each individual's group home; however, the group home setting is simply not conducive to the private, quiet space needed to make the family visits and counseling sessions beneficial to all parties. The 7,000 square foot Youth and Family Center, which includes a coffee bar, small kitchen, lounge areas, casual meeting space, conference rooms, and an outdoor patio, will provide families with the opportunity to interact with their child in a quiet and comfortable place, away from the activity of the group home.
Adelphoi also recognizes the importance of providing therapeutic recreational opportunities and interactive learning experiences to youth in placement. According to Mark Mortimer, Adelphoi COO, "Recreation and leisure activities strengthen and reinforce family bonds, increase self-confidence, and positively impact physical and mental health." As a result, the Youth and Family Center will feature indoor recreation areas and gaming options, such as pool tables and a video game area, which will provide expanded nontraditional recreational opportunities for youth. In addition, the facility will feature a stage and multi-purpose auditorium for events and student-driven artistic performances, as well as dedicated rooms to provide art and music therapy as part of a growing curriculum for at-risk youth.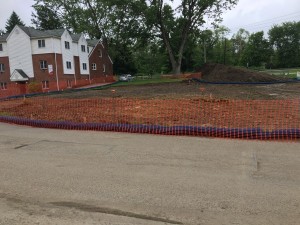 CAVCON has served as a long-term partner with Adelphoi in meeting its treatment needs. Most recently, CAVCON renovated a former detention facility in Cambria County to serve as an enhanced supervision model and secure program for youth who require a more secure placement setting. A 15-bed residential facility on Adelphoi's campus was built.
Expansion of the campus represents an emerging trend in providing facilities that meet a therapeutic need among its target population. Currently, more than 70% of youth in placement had a diagnosable mental health issue. In 2016, Adelphoi worked with CAVCON Construction to renovate an existing building into an outpatient mental health facility. This on-site facility has allowed Adelphoi to reduce transportation time for doctor's appointments and provide for better continuity of care.
Together CAVCON and Adelphoi are building a place for kids and families to connect.