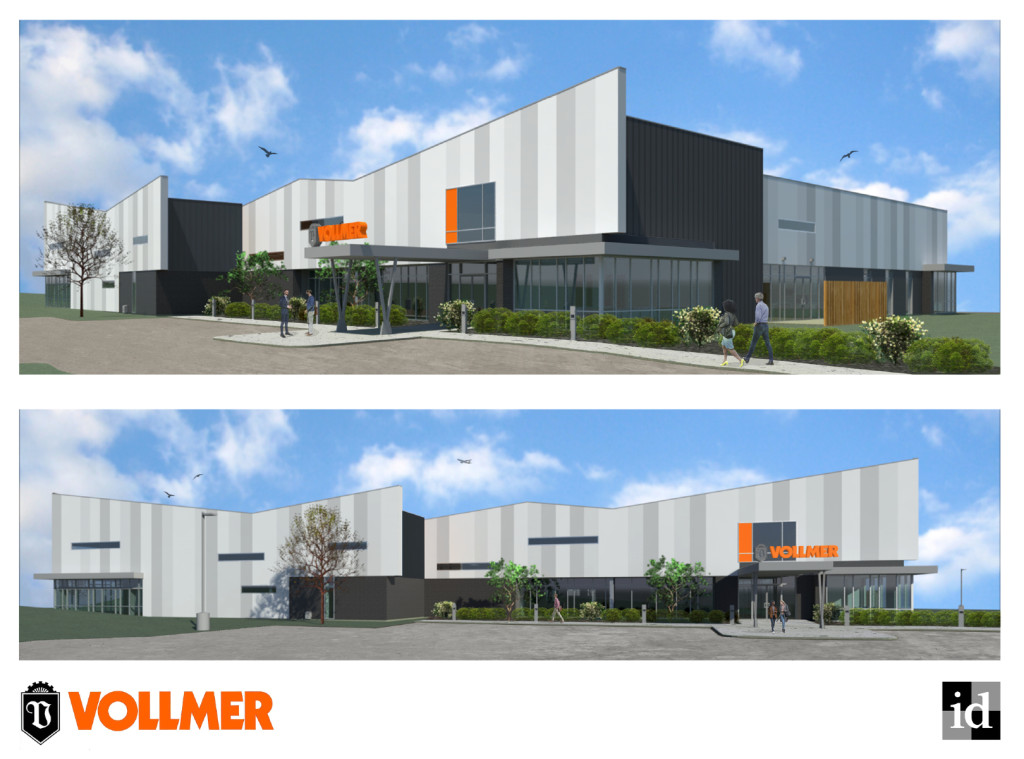 Vollmer of America, an international German Manufacturing Company that produces metal cutting machine tools for manufacturing, is undergoing a major expansion to showcase their products. This 29,200 square foot project will increase the size of their current space in Carnegie by 100%. The design/build project in Findlay Township includes office space, warehouse and a signature showroom highlighting pieces of their equipment that will be used for both sales demonstrations and product training. The product training will feature both instructional and hands-on use of their machinery. With anticipated growth in manufacturing, the new distribution center will better serve the needs of Vollmer's clients.
Following an interview process and a tour of various Integrity Design projects by the owner of Vollmer International, the Integrity Design team and architect, Keith Andreyko were chosen to design the project. Keith, a registered architect, brings 21 years of experience and significant history of design honor recognition. Integrity Design, a boutique design firm, provides a high level of service to a diverse client base including Commercial Real Estate Professionals, Retail Properties, Entertainment Venues, Universities, and Senior Retirement Communities.
CAVCON was chosen by Integrity Design as part of their design/build team on the project. As a Varco Pruden authorized builder with expertise in pre-engineered steel buildings, CAVCON was able to offer insight into the design and budgeting process.
The preliminary design of the 29,200 square foot project went through preliminary budgeting on both a conventional build as well as a pre-engineered steel build. Upon receipt of the initial budget numbers of the conventional build, the project was too far over budget. The team then shifted back to pre-engineered building solutions to mirror the original design.
CAVCON was a key part of the budgeting and design process. Because of their experience with pre-engineered steel building solutions, CAVCON was instrumental in saving $480,000 by shifting to this type of building structure. They provided guidance on how to satisfy the client and communicated what could and couldn't be managed in the overall budget while leading the project to meet the budget.
Our technical expertise, many years of field experience and creative thinking abilities enable us to be problem solvers with a unique vision for excellent design. We believe the collaborative efforts of both CAVCON and Integrity Design are essential in meeting the needs and objectives of Vollmer of America. The knowledge and skill from a multi-disciplinary design team create integrated solutions for all environments, resulting in a successful project.
With the construction of a new distribution center currently underway, Vollmer of America will be set to meet the demands of manufacturing throughout the region and beyond.