Located in Western Pennsylvania, just north of Pittsburgh and Allegheny County, Beaver County's relaxed atmosphere and old-style hospitality make it an ideal place to live and raise your family.   The announcement of the construction of the Shell cracker plant, job creation, and regional growth seem to all fall together in the same context.  However, Beaver County offers much more to those who live, work, and play here. 
In addition to its close proximity to Pittsburgh, Beaver County is already home to many major corporations.  With the anticipated opening of the Shell cracker plant, and the expectation that many related industries will set up close by, the county is expecting a boost in industry and population.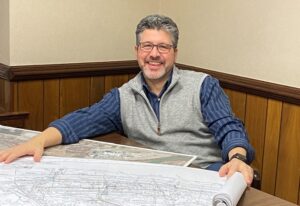 Lew Villotti, President of Beaver County Corporation for Economic Development, (CED) has spent the last 17 years serving as the Regional Director of Planning & Development for the Southwest PA Commission where he focused on government policy.  The opportunity to guide Beaver County in its growth efforts arose 10 months ago.  "I missed the excitement of the day-to-day activity in operations at the county level and was ready to put my mark on Beaver County.   I felt the skills that I developed throughout my career could make a positive impact on Beaver County businesses and residents alike," states Villotti.
As we look at Beaver County's growth, the companies that have expressed initial interest have already had a contractual relationship with Shell and contacted the CED, but there is a 2nd wave of companies who have begun to show interest in relocating to Beaver County that finds themselves in the same sphere as Shell in that they utilize some of their bi-products.   
Villotti is also seeing a shift in community involvement from a business standpoint.  "There are a number of industry individuals who are serving on nonprofit boards and these dedicated individuals are positively impacting the community.  They are willing to roll up their sleeves and get involved to make a difference."
Main Street Revitalization effort is underway.  The main streets of many of Beaver County's cities and boroughs suffered after the steel industry left.  There are still opportunities in main street real estate but, as new businesses move in, these opportunities will become rarer.   Now is the ideal time to invest. Through chamber partnerships and government funding, new programs are being launched to help small businesses that have been impacted by the pandemic.  River towns are making investments in their communities by creating a destination for businesses, the arts, nonprofit organizations, and people alike.
Beaver County Commissioners offer various commonwealth sponsored economic development programs to help bring business to the county and build out underutilized areas. The Keystone Innovation Zone (KIZ) provides tax credits to for-profit innovating companies less than 8 years old in targeted industries within certain municipalities. The Keystone Opportunity Zone (KOZ) areas help induce economic growth by eliminating specific state and local taxes within underdeveloped and underutilized areas meeting specific program criteria.
An important component of growth in the region is the ability to provide skilled labor to those companies wanting to invest in Beaver County.  From a job training standpoint, the colleges are shifting efforts to support the trades with certificate programs and other types of targeted education. The CED has a strong working relationship with Penn State Beaver, the Community College of Beaver County (CCBC), Geneva, and Robert Morris University in preparing the workforce to meet the needs of incoming businesses and industry in the region. 
Bridges and Pathways, the Beaver Area College Partnership, is a consortium of four higher education institutions with one shared mission – to improve the lives of Beaver Valley residents through access to education, cultural events, and economic opportunities.
As new industry and prospects for growth take root in the valley, the partnership is poised to collectively serve the educational, workforce development, and quality of life needs of residents and businesses in the area. Because these higher education institutions are intricately involved in community development and customized job training to a specific company's needs, this effort results in a huge economic impact and useful tool when the CED is working with potential companies in a variety of industries. 
Beaver County has great bones and a solid structure.  By blending corporate investment within the communities the county is creating a place where people want to live and companies are looking to build.  A countryside surrounded amid rolling hills, hardwood forests, river valleys, and streams with a collection of parks and outdoor activities can satisfy any outdoor enthusiast and potential employee wanting to work in the area.  The CDE welcomes companies that want to invest in and be a part of how the county progresses and grows. 
To learn more about opportunities within Beaver County, visit www.beavercountycdc.org  or call 724.728.8610.