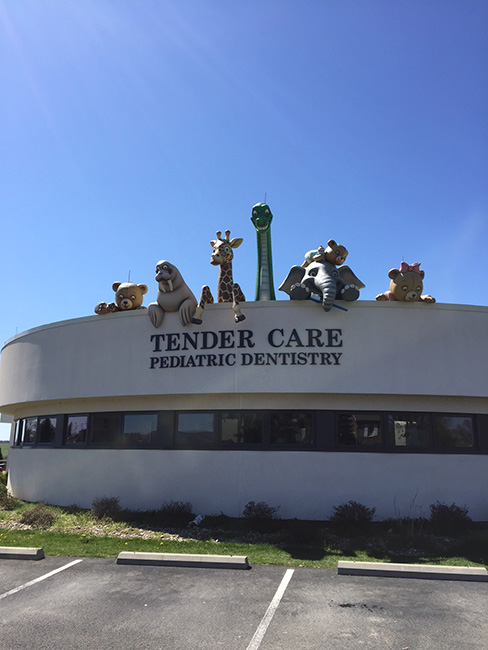 There aren't many people who say they enjoy going to the dentist. But, one dentist wanted to change that perception for her young patients. Dr. Beatriz De La Roche of Tender Care Pediatric Dentistry wanted to make a difference to the children who enter the doors to her pediatric dental practice by providing a positive atmosphere. Her vision was to create a place where kids could come, play and have fun at the dentist.
Child-friendly diversions like 3D murals and the latest video games help kids look forward to dental visits. Even the dental rooms provide a different atmosphere such as being in a rain forest, on an African safari, or being among pandas or dinosaurs.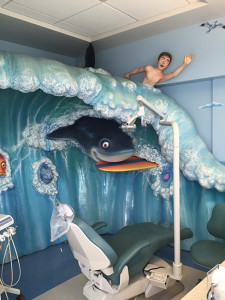 You may wonder what this has to do with construction. A customized project such as this is about understanding who your audience is and creating an environment and place where they can feel comfortable.
Working with architect, Peter Cecconi, CAVCON brought to life Dr. De La Roche's vision to of a practice where kids felt comfortable and wanted to come. Traits are often learned at an early age, and if there was a way to calm a young child in their trip to the dentist, Dr. De La Roche wanted to accomplish that.
The underwater adventure was customized and incorporated a brushing wall, complete with mirrors within multiple fish. The 3D murals featured a surfer and other underwater animals. There was no attention to detail spared in this one-of-a kind dentistry practice.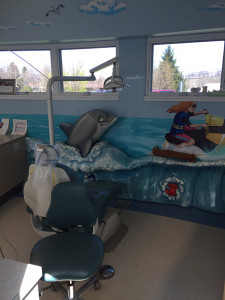 When building for a younger audience, there were plenty of things we kept in mind. Pediatric healthcare facilities are distinctive for their age adaptive design, detailing that engages a child's imagination and a child-scaled environment.
CAVCON utilizes these concepts in our building projects today. Not only do we account for what a client may want, but in many cases, we are taking into consideration who their audience is, or who their employees may be.
As new generations enter the workforce, there has been a shift in the traditional office cubical to more shared spaces and glass conference areas. Collaboration among peers is important. For the employer, it means providing the right environment to attract young talent. Employees enjoy coming to work in a place that is aesthetically pleasing. The result is a positive employee morale.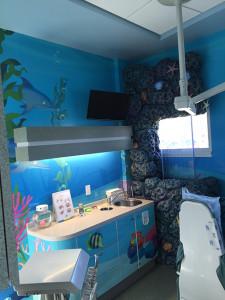 When you think about your audience and your customers, are you updating dated facilities, adding amenities to waiting areas, creating a comfortable space for children to play, and tailoring your facility toward customer needs and wants? If a customer feels comfortable, they will want to come back for more. If employees enjoy their work environment, they will be more productive.
Dr. De La Roche found the right combination of underwater adventure to put her young patients at ease. The result…a bright and happy workplace for her staff and a welcoming environment for the young patients and their families who walk through her practice doors.
About CAVCON: CAVCON brings together three generations of Building Owners/Managers and General Contractors with Design/Build expertise focusing on Medical, Commercial, Retail, Manufacturing and Light Industrial projects. As a full-service merit shop general construction company CAVCON provides design-build services incorporating value engineering, collaborative modeling and turn-key general construction services to deliver the best outcomes for our clients.